Thing you should watch on Netflix Instant.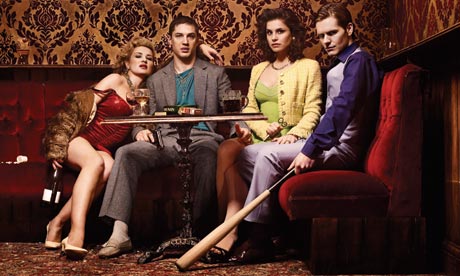 I am an insatiable fan of London crime and Tom Hardy movies. This miniseries is an adaptation of a novel that seems to have been written with the most sociopathic character I have ever seen on screen. This includes American Psycho. Tom Hardy is playing Bane opposite Christian "American Psycho" Bale in the new batman movie. What a wonderful way to warm yourself up for that with this series.
This movie turned out to be exactly what I thought it would be, but executed beyond my expectations... does that make any sense? Thousands of people all over the world on June 24th 2011 documented their day and then sent all the video in to one place. Then one tortured sole edited it all together into an amazing film. It has been a while sic i have seen a doc with no narration or even a particular protagonist that really entertains like this film does. check it out.
Can I come by your house and fart on you?